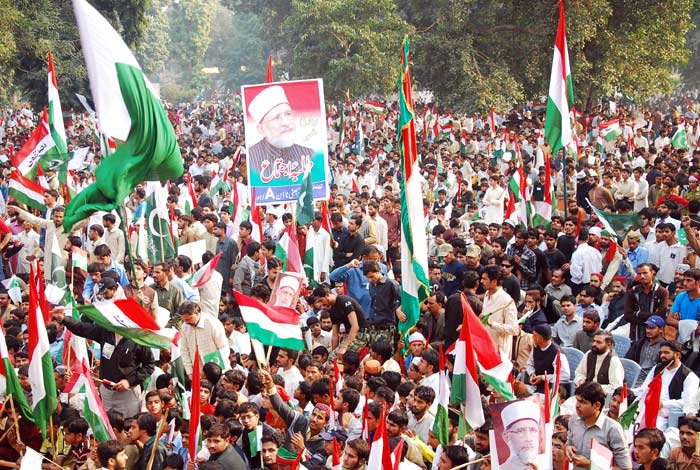 Full Speech: Shaykh ul Islam Dr Muhammad Tahir-ul-Qadri address students moot at Nasir Bagh, Lahore
Around one hundred thousand students gathered at Nasir Bagh to participate in the Student Awareness Congregation from across the country today. Through their participation in such large number, these students belonging to various universities and colleges gave a stern message to the ruling elite that the students could not take lying down the unending wave of price hike, corruption, unemployment, and injustice. They let it be known in stark terms that the student community had woken up, and would not allow anyone to take them for granted.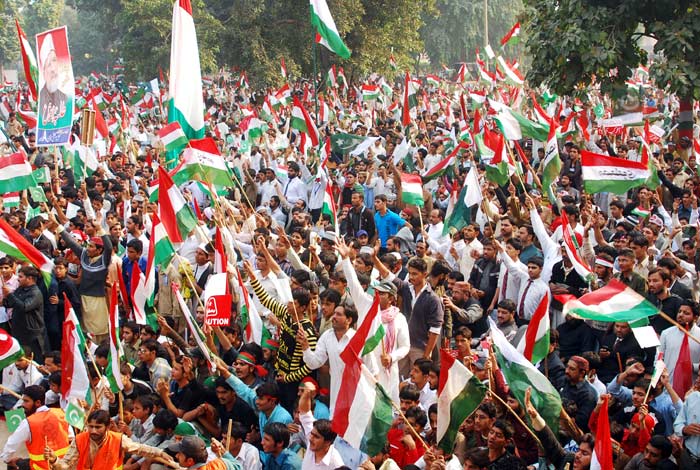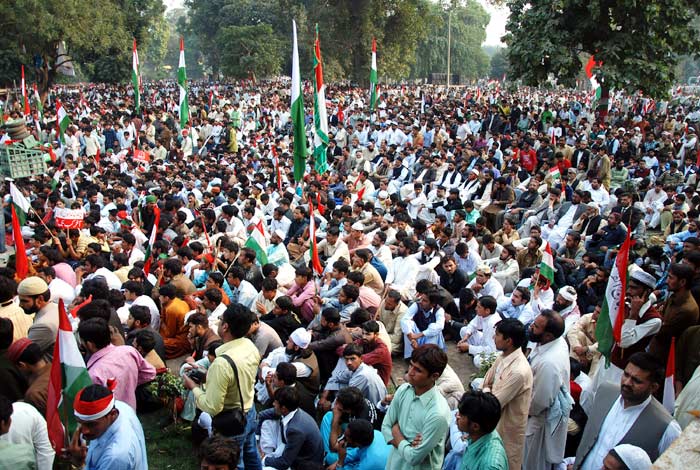 Addressing this mammoth gathering of the students and youth from Canada through video conferencing, Shaykh-ul-Islam Dr Muhammad Tahir-ul-Qadri urged the youth to come forward and play the same role which they played during the freedom struggle sixty three years ago. He said that political and religious parties were not an enemy to this country, rather it was corrupt political and electoral system, which held people in bondage and kept them tied to apron strings of corruption and nepotism. He said that the system kept people robbed of their due rights and the only way to change their destiny was to rebel against the corrupt and monopolistic electoral system.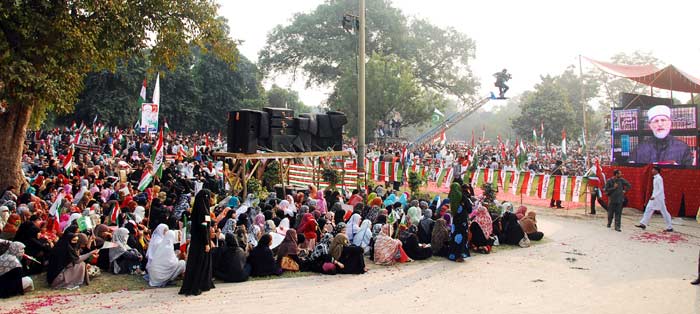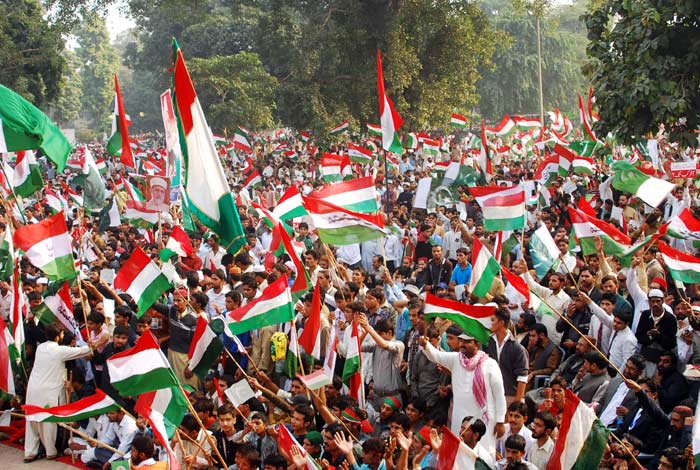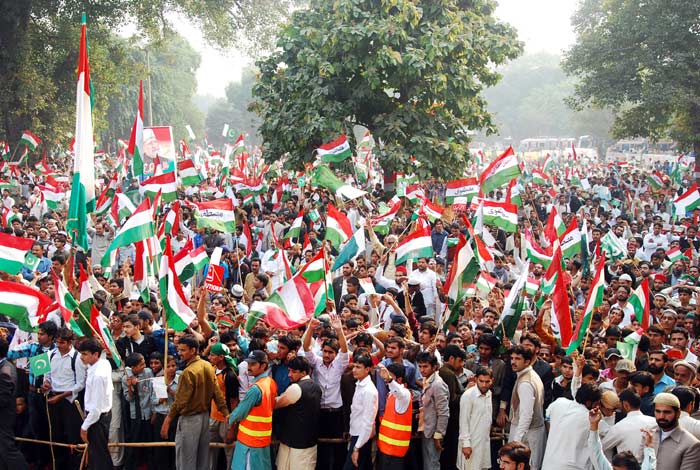 Warning the ruling elite of their indifference to people's agony and burning public anger, Dr Muhammad Tahir-ul-Qadri said that he had only given a call to students to create awareness among their ranks. Time, he said, was not afar when he would invite them to historic Minar-e-Pakistan. He said that he would come to Pakistan to lead the people's revolution once the ripe time for this came.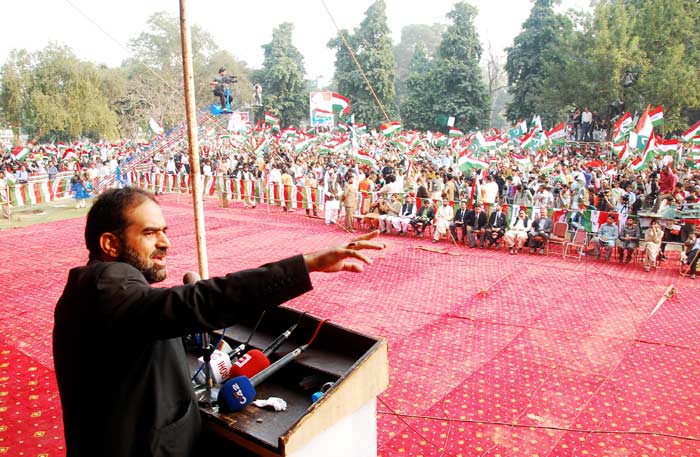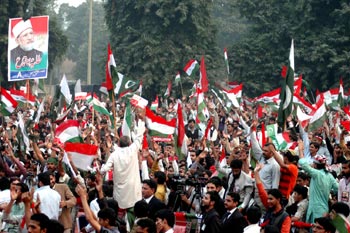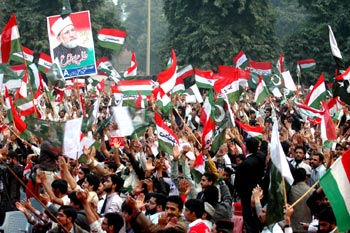 He said that it was both beyond the establishment and current political system to bring about change as their interests clashed with the public interests. He said that real change would come about when people would rise against the corrupt system and be master of their own destiny.
Dr Tahir-ul-Qadri said that the Supreme Court gave a number of verdicts but those had not been implemented by the executive. He also reminded people of the time when the highest judicial forum of the country was attacked by the so-called democrats. He said that those who spent millions of rupees to become members of Parliament would never work for the wellbeing of people. Their sole concern is to amass wealth and power to stay afloat in power corridors. He said that certain families had their dominance on power. He said that those elected under the present corrupt electoral system had given people nothing but unemployment, starvation and suicides.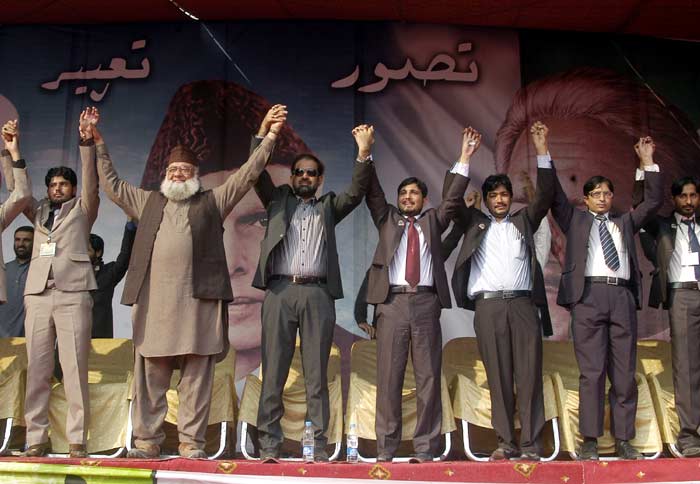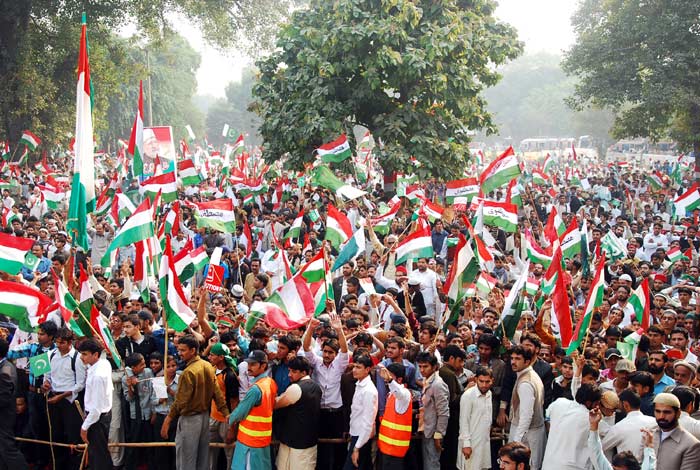 Dr Muhammad Tahir-ul-Qadri said that the country lacked coherent foreign and domestic policies representing the aspirations of the people. He said that the two-party system succeeded in West because strong check and balance system had been in place there. He said that Election Commission of Pakistan did not have the capacity, independence and will to hold free and fair elections. He said that the voters did not enjoy any respect and votes were only political weapons meant to elect the so-called winning horses. He said that the manifestos and culture of political parties lacked democratic spirit.
Dr Muhammad Tahir-ul-Qadri said that the Parliament was and has been a rubber stamp, unable to play any role in the national affairs. He said that the country was rendered into a colony of the foreign powers by the vested interests. Politics on certain issues is played because the present system supports it, he added.
Different angles of Annual Baidari e Shaoor Talaba Ijtima 2011