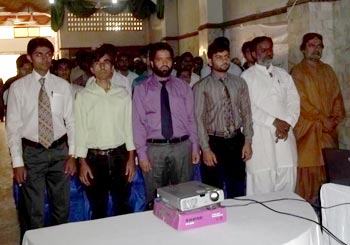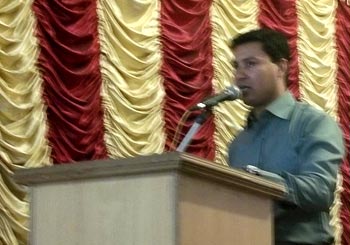 Mustafvi Students Movement (Lyari chapter, Karachi) organized a unique event named "One Day Energizing Workshop on Self-Improvement & Exploration Program". This workshop was held on October 30, 2011 at a local hall in the Lyari region for facilitating local students, young graduates and teachers. The workshop aimed to give a specific knowledge in a short span of time for self-improvement and exploring and polishing ones hidden talents. The speaker was an experienced and dynamic person who delivered special lecture on the subject. A large number of people attended this workshop. They had different sessions and talk shows. Participants showed their keen interest and took an active part in talk shows. At the end of workshop, certificates were distributed among all participants.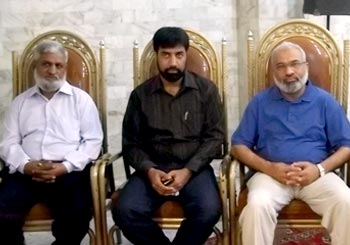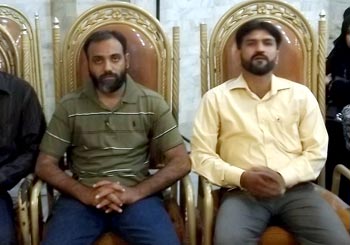 The Mustafavi Students Movement Lyari (MSM-Lyari) is a student wing of Minhaj-ul-Quran International. MSM-Lyari works under the spiritual and ideological direction of Shaykh-ul-Islam Dr. Muhammad Tahir-ul-Qadri.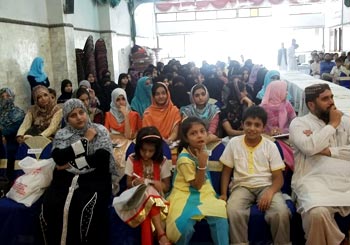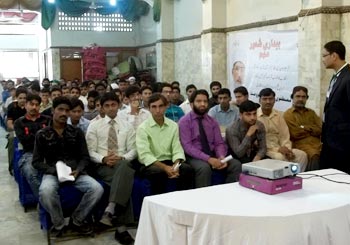 MSM-Lyari organized this workshop in its surrounding vicinity under the supervision of Imran Shezad Saifi (President MSM-Lyari), Muhammad Zohaib Awan (Secretary General MSM-Lyari), and extraordinary contribution of Tahir Sanghar (Secretary Finance MSM-Lyari), & its entire dignitaries of elected cabinet. Special thanks are due to Hamad Rajpot, Shahid Sarwar, Naseer Ahmed and Waqas Shaikh for their remarkable performance in making this workshop possible.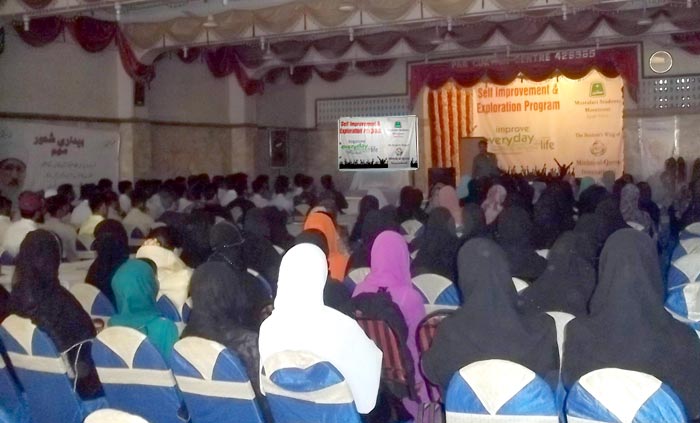 MSM-Lyari works for the students specifically in order to provide them essential opportunities where they can groom themselves and play a positive role at collective level. Following were the key objectives of the Workshop:
To equip the students with specific knowledge in a short time.
To gather students, young graduates, and teachers, so that they might be introduced to MSM-Lyari with positive and true message by Shaykh-ul-Islam Dr Muhammad Tahir-ul-Qadri.
Membership campaign currently underway to enrol more members.
To provide a free and an open environment for students to learn, enjoy and to express their feelings and emotions democratically.
To set an example of constructive and positive activities aimed at polishing the personalities of students and enabling them to play their due role in national affairs.