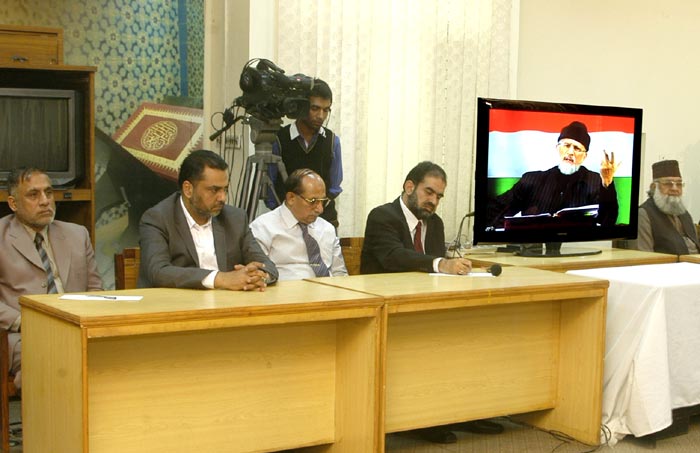 Shaykh-ul-Islam Dr Muhammad Tahir-ul-Qadri, Chairman of Pakistan Awami Tehreek, has announced to launch countrywide public campaign to bring about change in the electoral system. Different public gatherings and rallies would be held in different parts of the country for protection of democracy, state and the country.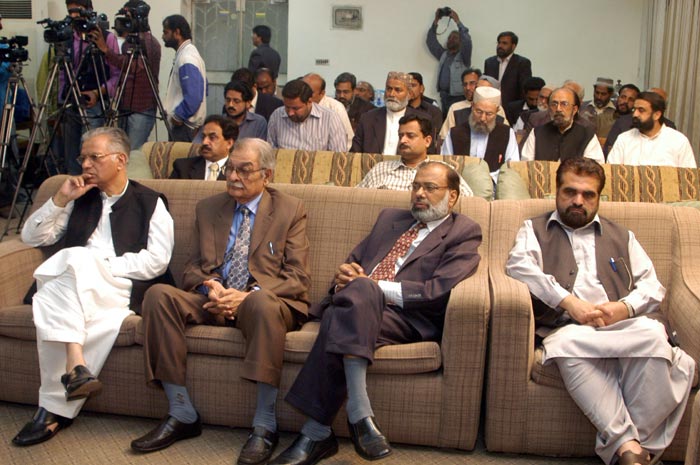 He said that a huge public gathering would be held in Liaqat Bagh, Rawalpindi, on December 18, 2011 to launch the public protest campaign and Million March could also be organized. He said that PAT could enter into an alliance with other parties including Imran Khan's Pakistan Tehreek-e-Insaaf on the agenda of changing the electoral system. He said that if the nation rises against the corrupt electoral system, the destiny of Pakistan will change overnight.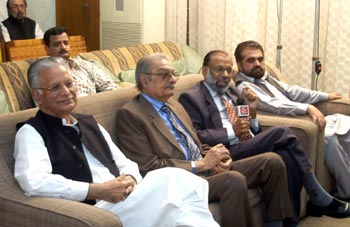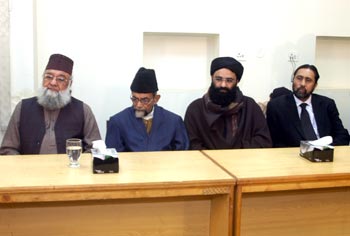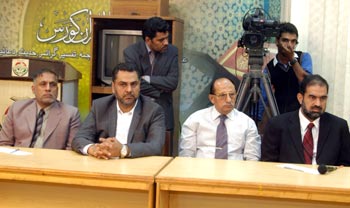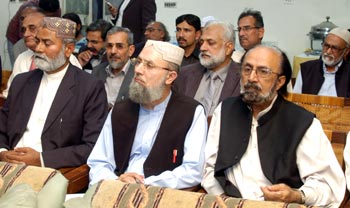 Dr Tahir-ul-Qadri said that real change would neither emanate from the establishment nor from the current electoral system, rather people's uprising against the oppressive system would be instrumental in changing the system. "Even if 100 elections were held under the present system, the dream of change would remain a pipedream," he added.
Dr Muhammad Tahir-ul-Qadri expressed these views while addressing a press conference in Lahore today. Amir-e-Tehreek Sahibzada Faiz-ur-Rehman Durrani, MQI's Secretary General Dr Raheeq Abbasi, Brgd (R) Dr Obaidullah, Sheikh Zahid Fayyaz, Anwar Akhtar Advocate, G.M. Malik, Qazi Faiz ul Islam and other were also present on the occasion.
Responding to the questions of journalist, Dr Tahir-ul-Qadri said that those who have stepped in the political arena with the slogan of change, would not only be disappointed themselves after the elections but would also disappoint the nation. He said that PAT would take people to streets for peaceful change in the system.