Mustafavi Students Movement (Islamabad chapter) organized "Welcome Party" on November 15, 2012 in Activity Center of University of Gujrat. A large number of new students attended the ceremony. Tanveer Ahmed Khan, ex-President MSM Pakistan & Deputy General Secretary MSM Waheed Akhtar Mustafvi, were the special guests on the occasion.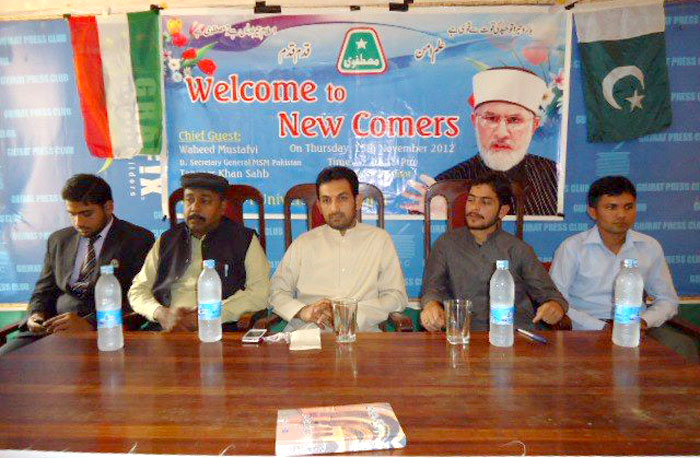 Addressing the student gathering, Tanveer Ahmed Khan said, it is basic need of the public to have an easy, inexpensive and non- discriminatory access to basic needs of life. Dr Muhammad Tahir-ul-Qadri has taken clear stance on political problems facing the country. He said that the root cause of all problems lies in corrupt and monopolistic electoral system, which is in need of immediate reforms.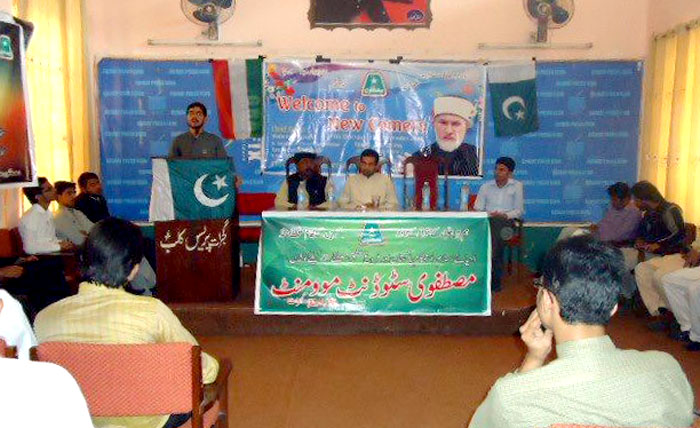 Chief guest Waheed Akhtar Mustafvi said that the students have an important role to play in the national development. He said that education was sine qua non for any society to flourish. He added that unless we increased resource allocations for education, no substantial change would come about.