Mustafavi Students Movement (MSM) launched its 'Wake up Lahore' drive from November 19 onwards as a part of MQI's public awareness campaign.
Day One
Aziz Bhatti Town of Lahore was the venue from which this campaign was started. The hundreds of students belonging to MSM, led by Razi Tahir, Secretary Media and Communication, visited houses and shops to sensitize people about public awareness campaign. They told them about historic reception being arranged for Dr TAhir-ul-Qadri on his return.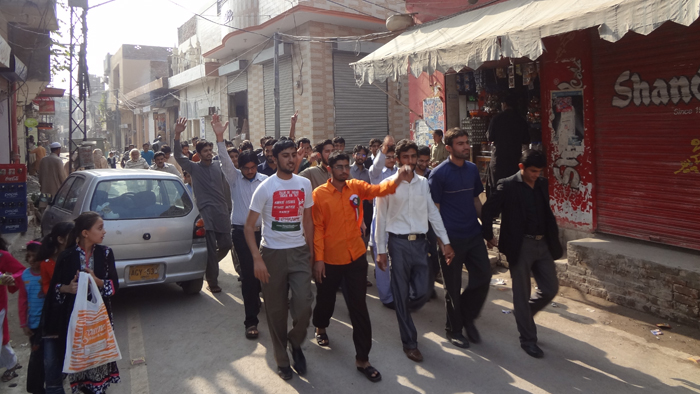 The people expressed their joy to listen to the news of Dr Tahir-ul-Qadri's arrival in Pakistan on December 23. They assured that they would extend their support to Dr Tahir-ul-Qadri in his agenda of seeking a change in the system through peaceful and democratic means.
Samiullah Khan Niazi, member of central cabinet of MSM Lahore, Ali Raza and students of COSIS were also part of this drive. Shahbaz Hussain Bhatti, president of MQI chapter of Aziz Bhatti Town and Aslam Pervez Qadri, Secretary General, congratulated MSM on the success of their initiative.
Day Two
On November 20, the workers of MSM got together in the form of small delegations as part of public awareness campaign and conveyed their message to hundreds of people in Central Flats Township. The delegations were led by Muhammad Hanif, Waheed Ahmad, Razi Tahir, and Syed Jamal Ahmad Kazami.
The traders' community assured of their cooperation. They said that only Dr Muhammad Tahir-ul-Qadri changed the destiny of this nation. The students resolved to extend historic welcome to their leader on his arrival.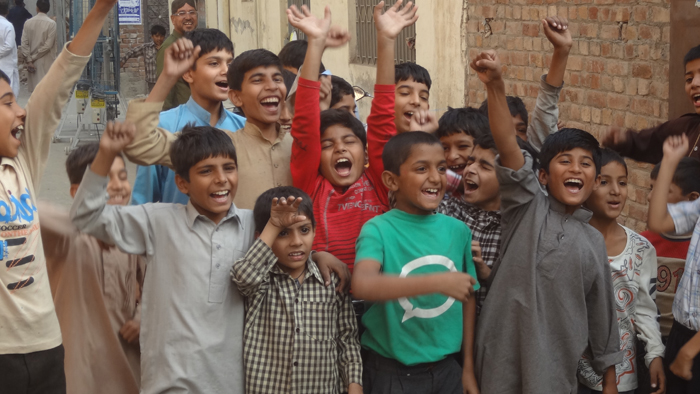 Day Three
November 21 was the third day when workers of MSM led by Razi Tahir reached out to people in Kotha Pind, Moon Market, and Faisal Town. They visited shops and markets of these areas and informed the people about the objectives of public awareness campaign. The traders assured them of their support.
Day Four
The fourth day of this 'Wake up Lahore' drive saw students making human chain in different parts of Lahore on November 22. The purpose of this event was to convey the message that the student community was alive to their responsibilities and ready to play their role for wellbeing of the people. They made in crystal clear that present electoral system was the worst enemy of the people and it needed drastic reforms to be able to produce a competent and honest leadership.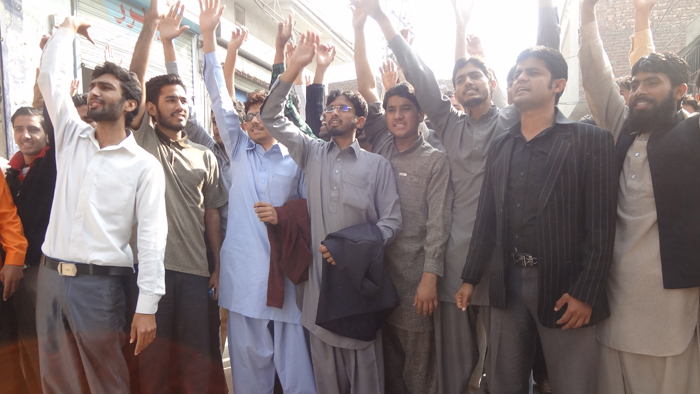 Day Five
'Wake up Lahore' drive of MSM, which remained suspended due to Aushra' got active again on November 28. The workers and students belonging to MSM visited shops and markets in Model Town Link Road Area of Lahore. They informed the system of ills associated with the present system and sought their support to make changes in it. They told them that Dr Muhammad Tahir-ul-Qadri was returning to Pakistan to save the country and he had no plan to take part in politics.
Day Six
Day six was the concluding day of 'Wake up Lahore' drive. The students carried on with their activities and sensitized people about the need for change. The campaign was a huge success as it played an important role in communicating the message besides activating the students.