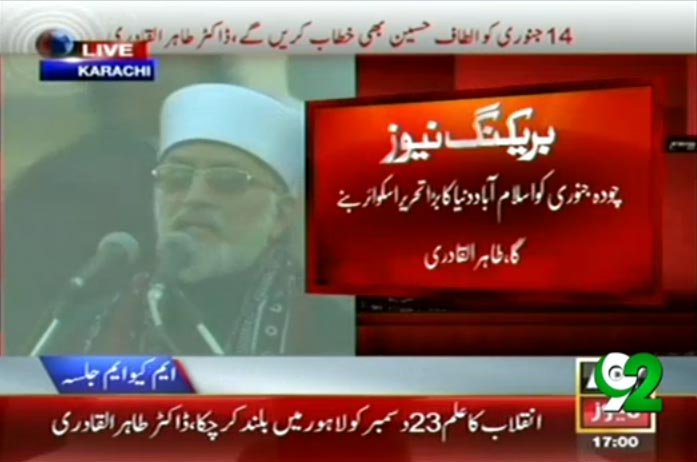 KARACHI: Minhaj-ul-Quran International has said that journey of revolution, which started from Lahore, has practically begun today, Geo News reported.
Addressing a massive public gathering at Jinnah Ground Azizabad after visiting MQM headquarters '90', Qadri said MQM has proved that it is not the party of only Karachi but all across the country.
Qadri said journey of revolution will reach on its destination, adding this would be a peaceful march.
He said 14th January gathering in Islamabad would be the world's largest Tehrir square in Islamabad and it would be peaceful. There would be no use of bullet and violence in this march, he added.
People gathering in Islamabad will decision on caretakers government in the country, he said.
Source: http://www.geo.tv/