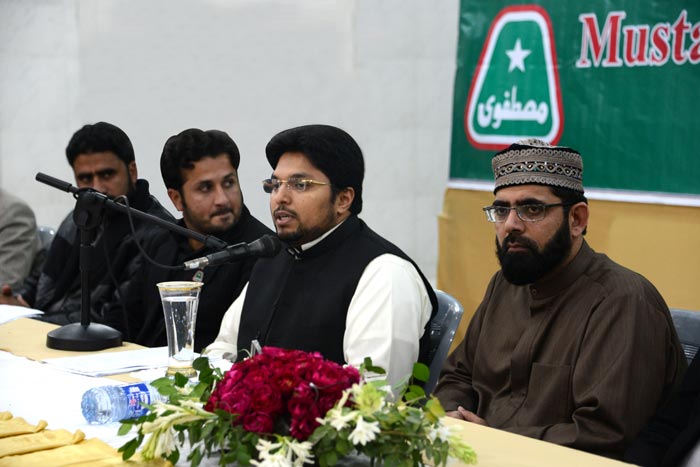 Dr Hussain Mohi-ud-Din Qadri, President of Minhaj-ul-Quran International, has said that our dear motherland is calling out its sons to launch a struggle against combined forces of drug and corruption mafias. The youth must come out and enlighten every corner of the country with the message of Dr Muhammad Tahir-ul-Qadri so that sun of revolution could emerge in the land. He said that it was the revolution only, which could pave way for honorable and prosperous future to the nation. He said that PAT had entered into its final and decisive phase of revolution and it was destined to achieve success with the blessings of Allah Almighty. He said that the present set of circumstances necessitated that the youth and students revived their spirit and passion, which once characterized the freedom struggle and dedicated their energies to bring about revolution in the country.
Dr Hussain Mohi-ud-Din Qadri made these remarks while addressing a training workshop under the banner of MSM the other day. Muhammad Afzal Saeedi, Aamir Yousaf, Abdul Amar, Rizwan Bashir, Imad Sheikh and others were also present on the occasion.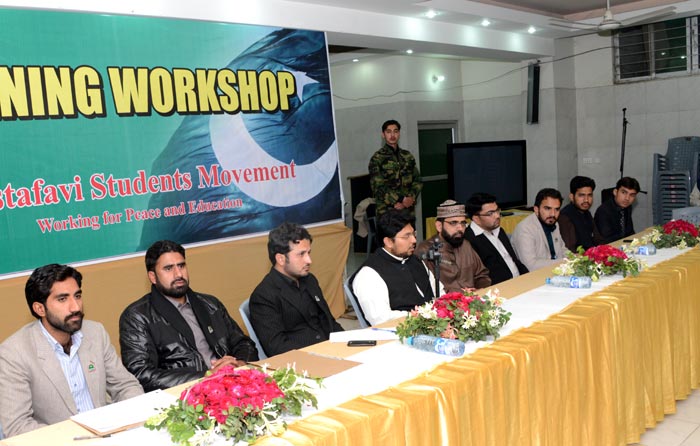 Dr Hussain Mohi-ud-Din Qadri said that the national scene across all sectors and walks of life presented a gloomy and depressing picture. He said that the poor were being hit by the worst and fresh bouts of price hike. Educational institutions were known for every negative thing but educational environment wherein teachers were being dishonored and maltreated. Suicides and incidents of terrorism had eclipsed the beauty of life. He said that the Parliament which came into being as a result of the corrupt electoral system was a pawn in the hands of the privileged elite while the interests of the poor were put at the backburner.
Dr Hussain said that it was by becoming a namazi of the prayer of revolution to be led by Dr Muhammad Tahir-ul-Qadri that one could play one's role in steering the country out of unchartered waters in which it was stuck. He said that it was the responsibility of the students to leave no stone unturned for revolution in the country while giving unprecedented and preferential priority to their education. He asked them to struggle day in and day out, adding that peaceful and democratic struggle was the defining characteristic of MSM.
He said that these are the youths and students who would be in the forefront of a movement which would send the corrupt system packing along with its beneficiaries and protectors. He said that the passion and resolve with which Dr Tahir-ul-Qadri had challenged the ruling elite, no power of the world could stop the revolution now. He asked the students and youth to double their efforts to collect as many namazis as possible for prayer of revolution.