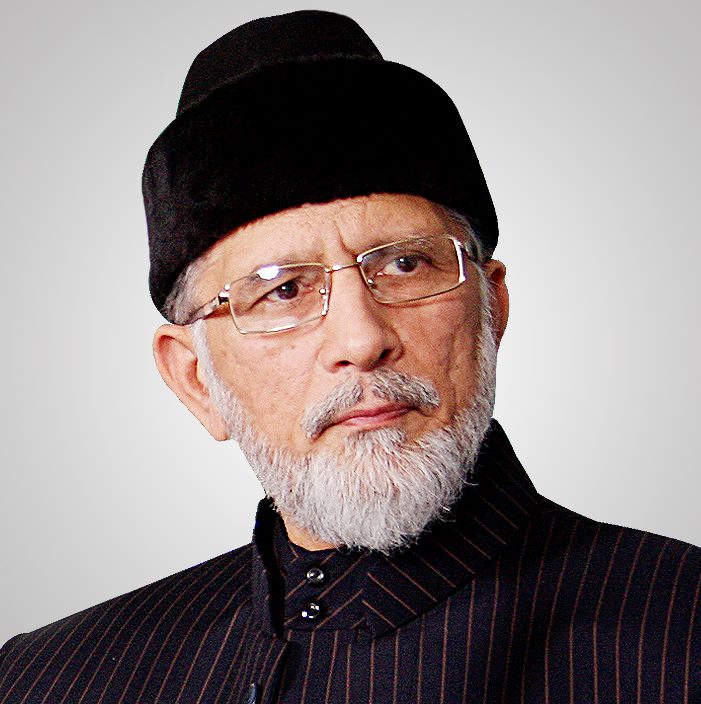 Pakistan Awami Tehreek (PAT) leader Dr Muhammad Tahir-ul-Qadri has said that with the resumption of second round of public meetings and countrywide sit-ins after Muharram, all kinds of speculations and misleading propaganda will die its own death and the political parties, which are patron of exploitative system and a major supporter of status quo, will have a run for their money. He said that overseas Pakistanis are very happy at the decision to revive PAT as active political party of the country. He vowed to make PAT the largest political and democratic party of the country with the support of patriotic Pakistani community living in the entire world on whose platform every educated person will be able to play his effective role.
These views were expressed by PAT chief Dr Tahir-ul-Qadri in his meetings with delegations of leading Pakistanis who are settled in Canada. According to statement issued from the central PAT secretariat, Dr Tahir-ul-Qadri spent a busy day in Canada where he had various meetings with different delegations and exchanged views with them on Pakistan's political and economic situation.
Dr Qadri said that the Pakistan expatriate community wants to have a strict accountability of those involved in Model Town tragedy. He said that we would not let the blood of martyrs go in vain, vowing that every drop of blood will be avenged through the law of the land. He said that the journey of revolution will continue till implementation of ten-point pro-people agenda. He said that innocent blood was shed in Model Town on June 17 to sabotage the pro-people, revolutionary agenda which the determined PAT workers foiled courageously by rendering enormous sacrifices and thus the workers chronicled a new chapter of bravery, commitment and selflessness in political history of the country.
Dr Tahir-ul-Qadri said that Pakistan cannot be left at the mercy of corrupt rulers, incompetent bureaucratic machinery and obsolete system. He said that every Pakistani irrespective of wherever he lives in the world will have to come forward and play his political role in struggle for reconstruction of the country. He said that fight against oppression has not ended, adding that it has, in fact, just started. He said that PAT has been holding public meetings and sit-ins in such cities where no other party had a heart to organize the same. He said that 70-day sit-in has now emboldened the legislators of the ruling party, adding that those who pleaded with their political masters to seek an audience with them, are now threatening to expose their corruption with documentary proof. He said that those who delivered speeches against sit-in in joint session of Parliament are now talking to hold sit-ins themselves outside Parliament to get their demands accepted.
PAT chief said that baseless propaganda campaign cannot undermine the morale and courage of workers, adding that they are more passionate and determined now than ever before. He said that he would be starting his organizational tour of the US from November 7 and during his stay in the States, he would address huge conventions of overseas Pakistanis in New York on November 07, Dallas on November 08 and in Huston on November 09. He said that people belonging to all segments of expatriate community including doctors, engineers, and professionals etc. have been invited to attend these conventions.