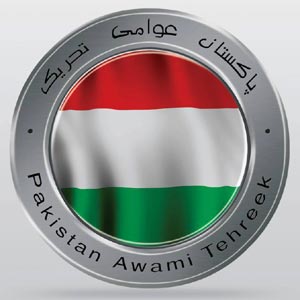 Rejecting the submission of challan in an anti-terrorism court yet again in Model Town incident, a spokesperson of Pakistan Awami Tehreek (PAT) has said that allegation of firing from inside the Minhaj-ul-Quran building is not only misleading but also mischievous, false and contrary to facts. He said that actual facts have been distorted in the challan which speaks volumes about ill-will of the government. He said that PAT strongly condemns baseless and offensive accusations made in the challan against the PAT leader. He said that state TV has not been able to show footage of firing from inside the building so far. He asked if the rulers think that they are innocent in the matter, why do they fear constitution of a neutral and bipartisan Joint Investigation Team (JIT)?
The Spokesperson said that the whole electronic media broadcast the police operation from minute to minute and there isn't even a single footage of any channel that might have shown the firing being done from inside the building of MQI. He further said that terming an alleged video address of the PAT chief as having fanned fires and aggravated the situation is not only mischievous but also shameful.
The Spokesperson made it clear that PAT leader Dr Tahir-ul-Qadri has always taught peace, patience, and adherence to law in his entire life. He said that he never asked his workers to take law in their hands, adding that 70-day old sit-in and his countrywide struggle are a witness to his peacefulness and unilateral government's propaganda in this respect is misleading which is rejected in the strongest possible words.
He said that neutral and independent media showed police firing indiscriminately and killing innocent people on June 17 and contrary to facts, declaring PAT leaders and workers as accused in the challan is murder of justice and yet another act of the government's terrorism. He said that the blood of innocent workers would not go in vain; rather the rulers will have to answer for these martyrdoms.