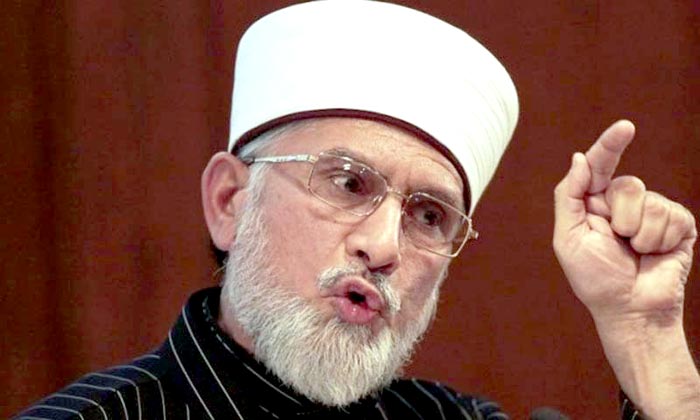 Condemning the terrorist attack on Army Public School in Pehsawar in the strongest possible words on Tuesday, PAT leader Dr Muhammad Tahir-ul-Qadri has said that the attack on the school is an attack on Pakistan, every citizen of Pakistan and the armed forces. He said that the terrorists have hurt our souls and the time has come now that the remainder of terrorists, their secret supporters and sympathizers are detected and eliminated once and for all. He said that the need and importance of Operation Zarb-e-Azb has increased more than before after this tragedy.
Pakistan Awami Tehreek decided to postpone the countrywide protest demonstrations scheduled for December 17 as a mark of respect for the departed souls and join the whole nation in observing three-day mourning. All educational institutions under MQI including Minhaj University, Women College and schools will remain closed for one day.
Announcement to this effect was made by PAT Secretary General Khurram Nawaz Gandapur while addressing a hurriedly called press conference in the central secretariat on December 16. Senior leaders of PAT including Sajid Bhatti, Sohail Ahmad Raza, Jawad Hamid, and Raja Nadeem were also present on the occasion.
Khurram Nawaz Gandapur said that a PAT delegation left for Peshawar along with representatives of Minhaj Welfare Foundation. He said that we would play our role in the relief and rehabilitation of the injured according to our capacity. He said that PAT Women Wing will hold a prayer vigil in Islamabad today (Wednesday) and candles will be lit in memory of the martyred children. He strongly condemned the critical attitude of some of PML-N ministers particularly Rana Sanaullah, saying that it is not a time for politics or point-scoring but to express our sympathy and solidarity with the bereaved families. He said that Model Town tragedy was also an act of terrorism and we cannot forget the pain, adding that those who perpetrated that terrorism will be held to account.
The PAT Secretary General said that Peshawar tragedy is the despicable and most condemnable act of terrorism of its kind. He said that PAT is against every form and manifestation of terrorism. He said that Dr Tahir-ul-Qadri is the first leader who announced support for Operation Zarb-e-Azb and authored 600-page Fatwa against terrorism and suicide bombing. He said that whatever be the agenda of those who martyred innocent children, at least this much is clear that they are enemies of Pakistan and Islam. He said that terrorism is the biggest challenge for the country necessitating unity in our ranks to wipe it out.