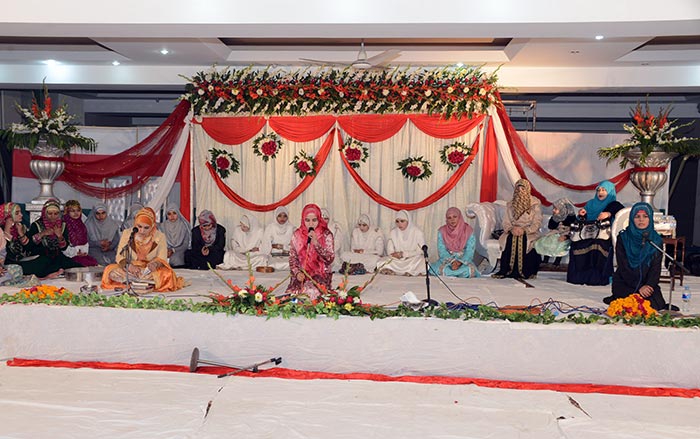 PAT Women Wing President Ms. Razia Naveed has said that celebrating the birth anniversary of the Holy Prophet (SAW) should be the topmost priority of his every follower because it is this love which provides an impetus to act upon his teachings. She said that our personal and collective happiness is nothing before the happiness of the holy Prophet's birth anniversary. She said that the Muslims should hold the Milad ceremonies throughout the world and give a message of hope, peace, love, tolerance, moderation and harmony.
Ms. Razia Naveed expressed these views while addressing the Milad feast arranged by PAT Women Wing in the central secretariat the other day. Gulshan Irshad, Noraid Fatima, Afnan Baber and other women were present on the occasion. The girls of Minhaj Naat Council recited Naat.
Ms. Razia Naveed said that thousands of women will attend the International Mawlid-un-Nabi Conference at Minar-e-Pakistan on January 03 from the city of Lahore only. She said that the arrangement of Milad gatherings is necessary to strengthen our bond with the person of the Holy Prophet (SAW). She said that women will also hold Milad gatherings in their respective cities.