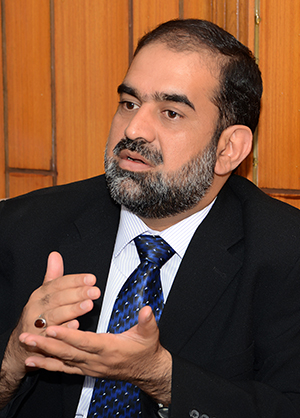 Central PAT President Dr Raheeq Ahmad Abbasi has said that unemployment will not end by provision of yellow cabs but running the engine of economy, agriculture and industry. He said that if the Chief Minister is serious to eliminate unemployment from the province, he should immediately order filling of thousands of vacancies in government departments. He said that 50,000 positions are lying vacant in schools for last many years.
Commenting on the Chief Minister's scheme of 'self-employment', Dr Raheeq Abbasi said that the Punjab government should spend 31 billion rupees, earmarked for the scheme, for generation of electricity, adding that about one million people were rendered jobless in Punjab alone due to energy crisis in last one and half year. He said that the Chief Minister should care for one million families instead of fifty thousand people. He said that half of Punjab's population cannot have meal two times a day even today. He said that the high-sounding slogans raised by the Chief Minister regarding end of load-shedding have so far resulted in more load-shedding and unemployment.
The PAT President said that all the so-called grandiose programmes launched by the present government with fanfare such as yellow cab, cheap bread, green tractor scheme, mechanical tandoors, for eradication of poverty and unemployment during their stints in power only led to wastage of public funds and default of banks. He said that if the government has resources, it should use them productively for resolution of the energy crisis. He said that the government did not present any scheme of Rs. 31 billion in finance bill and nor did it get it approved by the assembly, asking where from this money came and with whose permission? He said that this money probably belongs to education and health sector, which will now be used for political purpose.