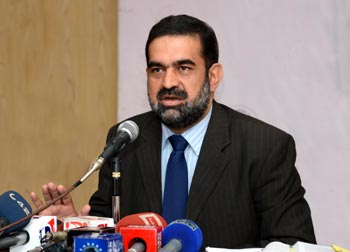 PAT President Dr Raheeq Ahmad Abbasi has described the killing of Prof. Dr Shahid Nawaz, a doctor of PIMS, as a heart-rending incident. He expressed his deepest sense of grief and sorrow on this sense killing, further saying that doctors are being targeted in particular as incidents of ransom and target killing are on the rise in the country. He said that rulers are insensitive to the plight of the people. He said that targeting of Imambargahs and a particular school of thought is an attempt to fan the fire of sectarianism in the country, which we condemn in the strongest possible words.
Dr Abbasi said that it is a matter of great shame that those trained to treat the ailing humanity are asking for weapons to protect themselves. He said that the doctors are choosing to leave the country in search for better opportunities due to security issues and discrimination of the rulers. He said what greater proof of the rulers' incompetence is required than the fact that 57 doctors were target-killed in last 5 years. He said that no segment of society including professionals, doctors, and engineers is safe from terrorism. He said that the rulers have failed to stop terrorism.
The PAT President said that the issues of the young doctors remain unresolved even to this day. He said that the doctors are still demanding service structure and the rulers have not fulfilled even a single of their promises they made with the doctors. He demanded that doctors should be given privileges, protection and respect and those who killed Dr Shahid Nawaz should be hanged publically.