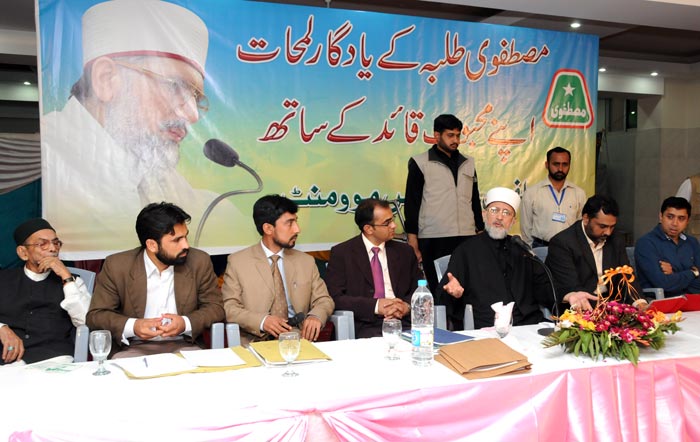 A meeting of MSM was held on 5th March 2009 in Tasawwuf Hall in the company of Shaykh-ul-Islam Dr Tahir ul Qadri with the title of "Mustufvi Talaba Kay Yadgar Lamhat Appne Mehboob Quaid ky Saath".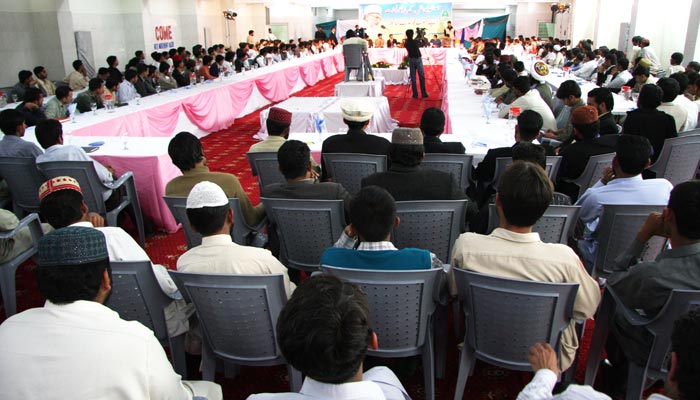 This session was started with recitation of Holy Quran and Naat. After that Central President of MSM Zeeshan Baig delivered welcoming words to the participants and shown thankful remarks to Shaykh-ul-Islam at his participation in the session.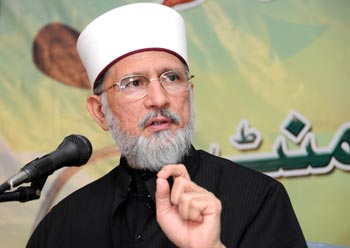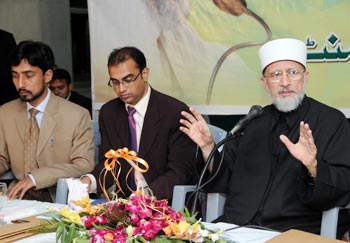 Mr.Sajid Nadeem Gondal Secretary General MSM introduce the others Cabinet Members where
CH.Amjad Hussain Jutt ( S.Vice President)
Mr Ghulam Mustafa ( Vice President)
Mr Tayyab Zia ( Sec. Co-ordination)
Mr. Hafeez Kyani (Sec information)
Mr Saeed Khan ( Dept. Sec. General)
Mr Ismaeel Inam ( Member Movement Cabinet)
Mr Rizwan Ali Qadri
Mr Imran Malik
Mr Saeed Arshad
were present.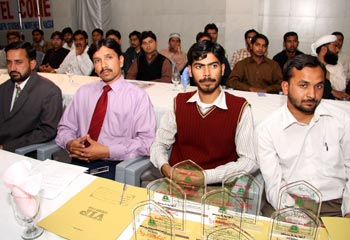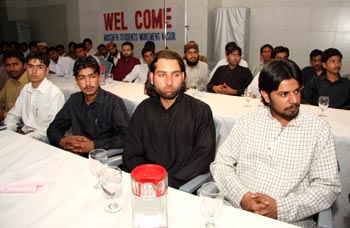 Then Mr Sajid Nadeem Gondal (Secretary General MSM) put forward the efficiency report of the MSM of previous 8 months. After the hard struggle of 8 months MSM had succeeded to establish their organizational network in 20 Universities,49 Colleges and 21 Schools and total number of regular Ruffaqa had reached to 537 which was targeted to one thousand (1000 ) in June 2009.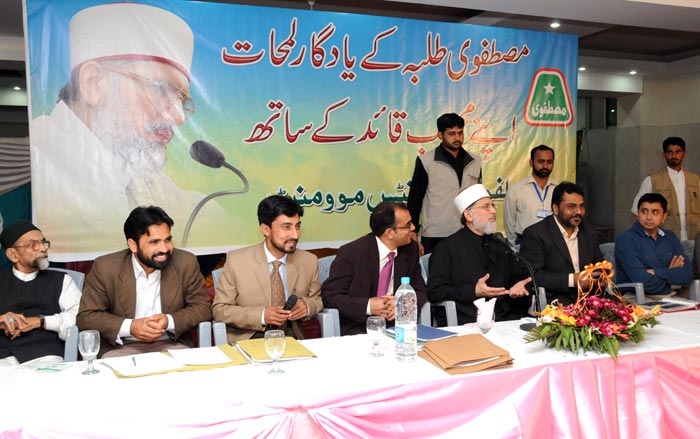 After that Shaykh-ul-Islam Dr Tahir ul Qadri addressed the students and stressed upon the importance of the students in the society.
He said"
"You all students are such sensible and qualified members who are the future of Muslim Ummah and Pakistan. I want to look all the members of MSM peaceful and responsible. We are struggling for great revolution and knowledge is your equipment and weapon in the way of struggle."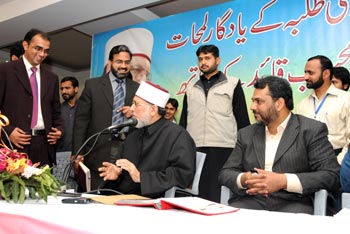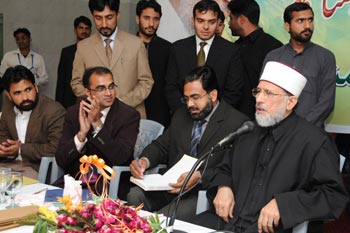 He said that
"The people who are promoting the black sheep affairs and Klashin Kove culture in educational institution are not the well wisher of Islam and Pakistan. You should develop character building in the Institutions."
After that he gave the target of 100000 Members of MSM for next year and all the students promised to achieve the target with their will and vigor.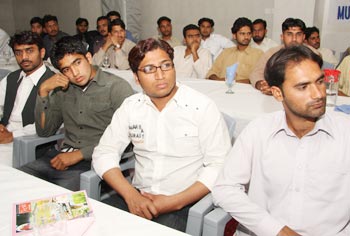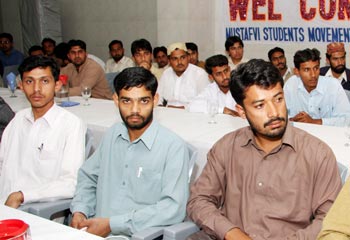 Then Ch.Amjad Hussain Jutt ( S.vice president MSM) announced Shields for different organizations which were distributed among the workers by the hands of Shaykh-ul-Islam who encouraged their efforts and congratulated them on their participation in the session and hard struggle for MSM.
The detail of participation of Representative of 22 Universities and 38 Colleges are given bellow.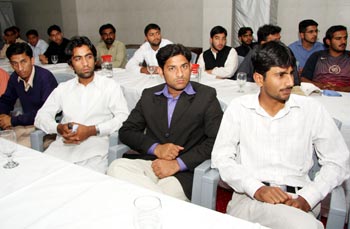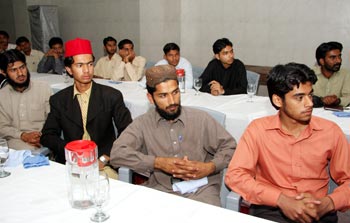 The Best Worker Award (2008-09)
M Qasim (UET Peshawer)
M Afzel Saeedi (International Islamic University Islamabad)
Abdu Raoof Mustafvi ( Rajan Pur )
The Best University Organization Award ( 2008-09)
Punjab University (Gujranwala Campus)
Punjab University ( Lahore)
International Islamic University Islamabad.
The Best College Organization Award ( 2008-09)
Govt Commerce College (Sargodha)
Govt College of Technology ( Multan )
The Best Tehsil Organization Award ( 2008-09)
Bukkhar
Vehari
Gujrat
The Best Model City Organization Award ( 2008-09)
Sargodha
Total participation of representative was 22 Universities 38 Colleges and 41 Tehsilaat.
At the end Sheikh-ul-Islam prayed for all the students and shake hand with all the students one by one.