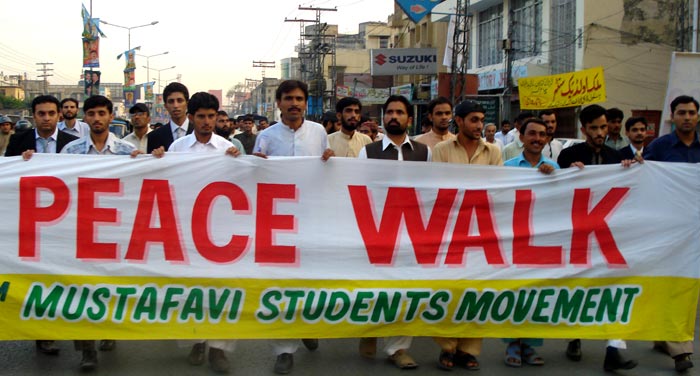 Many students from across the institutes of Rawalpindi participated in peace walk from Liaqat Bagh to Committee Chowk under the banner Mustafavi Students Movement on 4th October, 2009. On this occasion, MSM central president Amjad Hussain Jutt, said that students have key role to play in the development of society and progress of the country. "What we need at this point in time is the establishment of unity in our ranks against the scourges of terrorism and extremism and the student community is well positioned to play its due role in the attainment of this task", he said.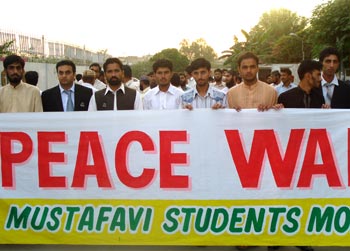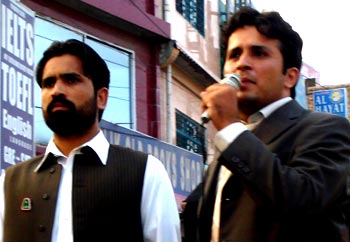 He urged the government to make policies for the welfare of students and bring about much-needed reforms in the educational sector. He said that students should strive hard in their education. "Today' peace walk symbolizes our strong desire for peace in the country so that we could contribute our bit to the national development," he maintained.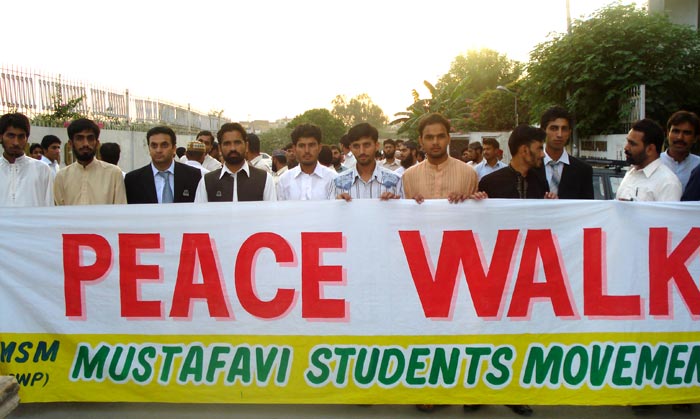 Central Vice President of MSM, Irfan Yousuf, said that we strictly condemned terrorism. He said that the terrorists had no religion because Islam is religion of peace, not bloodshed. He asked the students to foil nefarious conspiracy against Islam and Pakistan through their active espousal of the peace cause.
On this occasion president, MSM Rawalpindi president, Ali Raza Ch, said that students have to unite on one platform and that is MSM. He thanked all organizations especially PSF and IJT for participating in the peace walk.