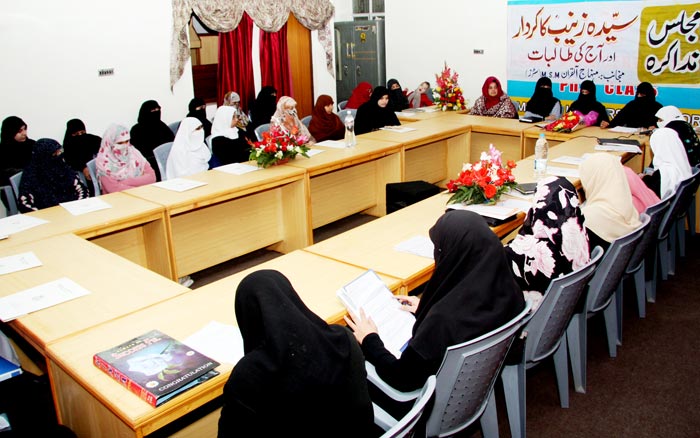 On January 4, 2010, Mustafavi Students Movement (Sisters) organized a debate competition on the topic of "Role of Sayyida Zainab (R.A) and today's students" in the dining hall of central secretariat, which was attended by female students of different schools, colleges and universities from Lahore. The formal proceedings of the programme got underway with recitation from the Holy Quran followed by Naat.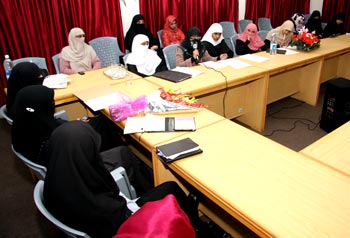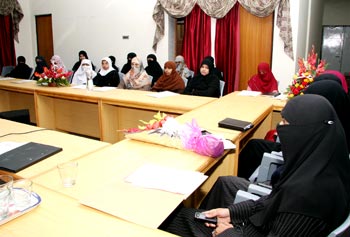 Mohtarma Sajida Sadiq, central naib Nazima of MSM, said in her speech that we should take a leaf from the life of Sayyida Zainab (R.A) and devote ourselves wholeheartedly to the cause of Islam. The forces of evil, still holding sway everywhere, could not be routed comprehensively without women playing their active role in the struggle. She said that MSM provided female students a platform where they can marshal their energies for achieving the desired goals. Ten female students representing their institutions took part in the debate competition.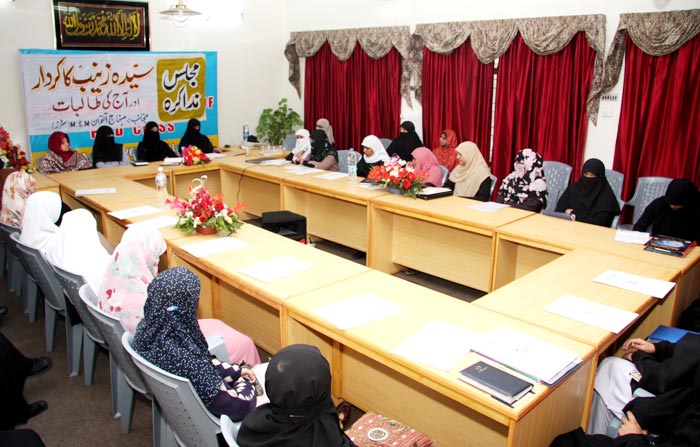 Speaking on the occasion, Ms Sumaria Rafaqat Advocate, Secretary General of MWL, said that Sayyida Zainab (R.A)'s life was a role model for not only Muslim women but also for those of entire humanity. Her sacred life symbolized all virtues and values by learning which modern women could construct an ideal society.
Ms Fatima Mash`hadi, central president of MWL, gave away prizes, shields and books of Shaykh-ul-Islam to the first, second and third position holders in the debate competition. The ceremony concluded on Dua for security, safety of Pakistan and Muslim Umma.