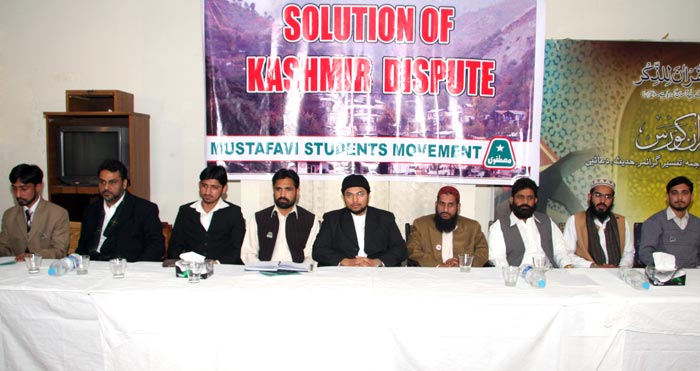 Mustafavi Students Movement (MSM), a student organization under the umbrella of Minhaj-ul-Quran International, organized a national seminar on the subject of "Solution of Kashmir Dispute" in connection with the Kashmir Solidarity Day on February 4, 2010. Sahibzada Hussain Mohi-ud-Din Qadri, president of MQI's Federal Council, was the chief guest on the occasion, whereas the Chaudhry Amjad Hussain, central president of MSM, presided over the programme.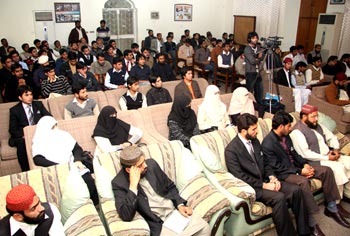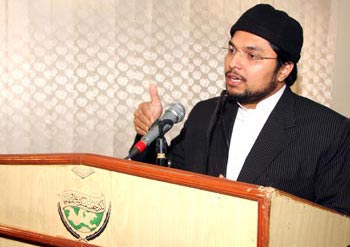 Sheikh Zahid Fayyaz, acting Secretary General of MQI, Allama Muhammad Idrees Qadri, Sumaira Rafaqat Advocate of Minhaj-ul-Quran Women League, Muhammad Latif Madani, former president of MSM and United Front of the Students, Hafiz Tajjmal Hussain, Sajid Gonal, Secretary General of MSM, were present among the distinguished guests. Student leaders from different organizations also attended the seminar including Raheel Shah; president of Peoples Students Federation (PSF), Ghazi-ud-Din; president of Jamiat Talba Islam, Sayyid Hassan Abbas, president of ISO Lahore Division, Munir Chaudhry, Secretary General of ATI Lahore, Hamid Shah from the Quaid-e-Azam Law College, Abdul Basit from Allama Iqbal Medical College and Rana Adnan from Veterinary University.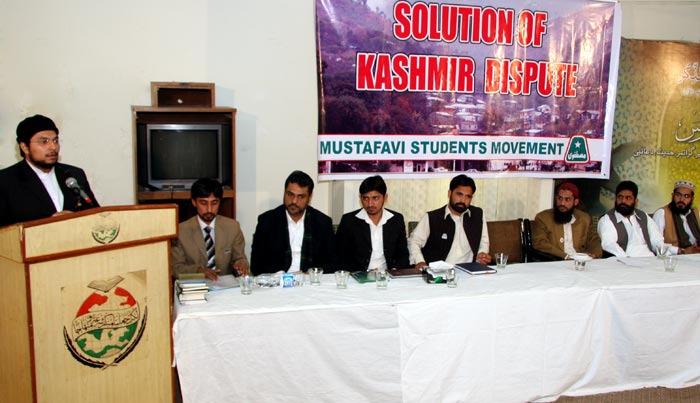 The proceedings of the seminar got underway with recitation from the Holy Quran by Muhammad Usman followed by Naat, which was recited by Hafiz Muhammad Tahir Latif of AIMC.
In his speech on the occasion, Sahibzada Hussain Mohi-ud-Din Qadri, president of MQI's Federal Council, said that the Pakistani nation observed the Kashmir Day as a mark of tribute to their Kashmiri brethren over their great sacrifices for self-determination. The seminars, workshops and rallies held on the Day send out a strong message to the world community that the Kashmiris have not yet been given their right to determine their future. He said that history bore witness to the fact that the Kashmir policy pursued by different political administration never represented the aspiration of the Pakistani people. He said that instead of taking up arms, the Muslims need to devote themselves wholeheartedly to the education of science and technology for their better tomorrow. He said that wars failed to bring about any solution of the dispute and the option of dialogue between Pakistan and India can ensure a negotiated settlement but India would have to show its sincerity in pursuing a purposeful dialogue. Pakistan had already done its part and now the ball is in the Indian court to reciprocate the Pakistani initiatives.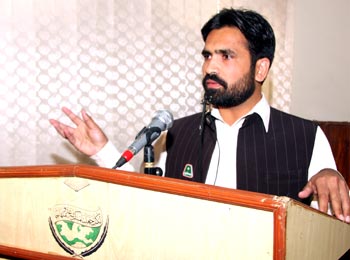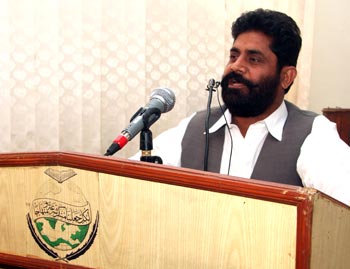 Chaudhry Amjad Hussain Jutt, central president of MSM, said in his speech that the peaceful settlement of the Kashmir issue was necessary for cordial relationship between Pakistan and India. He said that India never showed seriousness in resolving the age-old dispute. It has always regarded Kashmir as its integral part, which is against the spirit of the UN resolutions. Both countries have fought three wars with each other on the question of Kashmir and given the nuclear factor in South Asia, it is incumbent on the world community to get it resolved amicably so that any future conflict does not escalate into nuclear war in South Asia. He urged the Pakistani leadership to put its diplomacy in top gear on Kashmir and bring the international pressure to bear upon India for resolution of the dispute.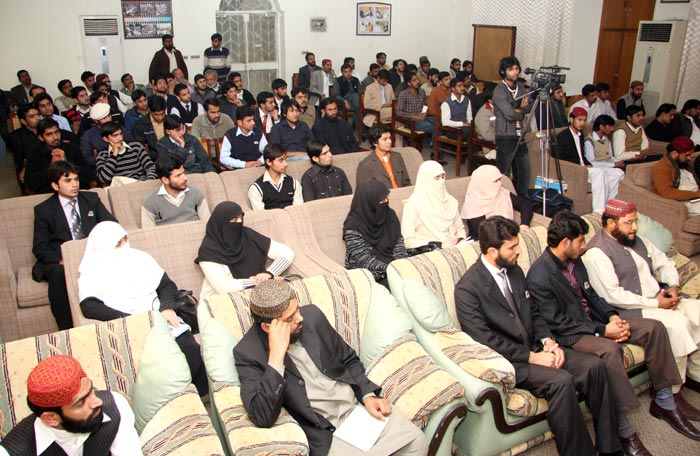 Raheel Shah, president of PSF, said in his talk that the biggest problem between New Delhi and Islamabad was Kashmir and without settling it both countries could not progress and realize their full potential. Ghazi-ud-Din, Sayyid Hassan Kazami and other leaders also spoke on the occasion. They paid tribute to the Kashmiri people for their matchless bravery and said that we would have to move forward keeping in view the realities on the ground. Inaction is simply no option because both countries had already wasted a lot of time. They also criticized the lack of consistent policy of the successive Pakistani governments over Kashmir issue.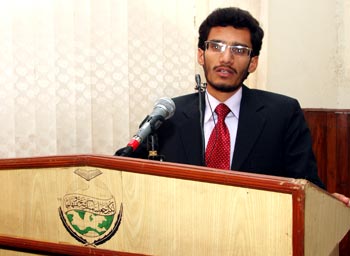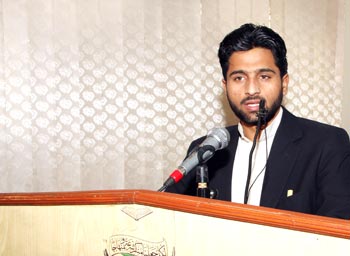 Sajid Nadeem Gondal, Secretary General of MSM, presented an introduction of contributions and achievements of Hussain Mohi-ud-Din Qadri, president of MQI's Federal Council. He said that nine books of Sahibzada sahib had been published on the subjects of economy, current affairs and politics so far. He said that MQI was proud of leadership and personality of Hussain Mohi-ud-Din Qadri. He said that reflection of Shaykh-ul-Islam Dr Muhammad Tahir-ul-Qadri's personality could be seen in the person of Hussain Mohi-ud-Din Qadri. The student leaders appreciated the services of Sahibzada sahib and said that he is an asset for Pakistan and Muslim Umma.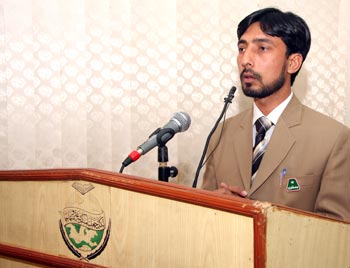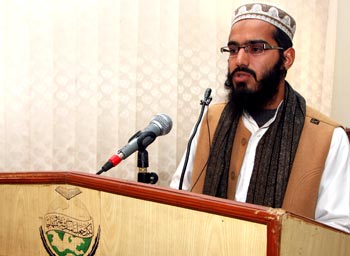 Members of MSM such as Abdul Ghaffar Qadri, Muhammad Abid Tahiri, Hafiz Shakeel Ahmad Tahir, Hafiz Ramzan Niazi, Asim Rasheed, Mozzam Habib, Muhammad Azeem, Faisal Ashraf and Muhammad Yasir Qadri were also present on the occasion. The seminar ended on special Dua led by Pir Khalil-ur-Rehman Chishti.
Reported by Siddique Jan (Sec Information MSM)