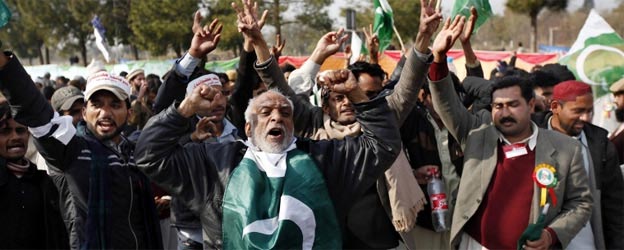 Dr Tahir-ul-Qadri's Lahore-Islamabad is on the way to Islamabad and has reached Gujar Khan.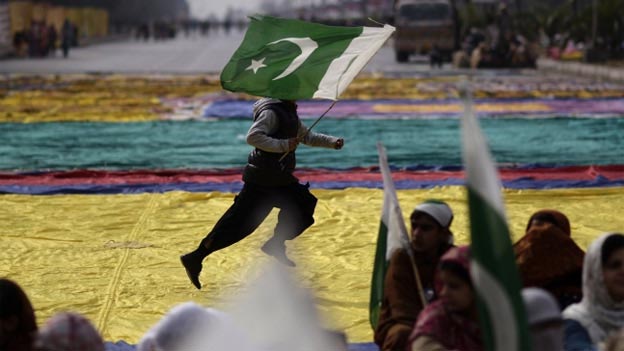 On the other hand, people in huge numbers have reached the capital.
It is worth mentioning here that the Islamabad city administration has permitted the marchers to enter the city. The government has envisaged he plan that the marchers will stage the sit-in in front of Saudi Pak Tower, Jinnah Avenue Road.
According to BBC, when the march reached Gujar Khan, a large number of people on the either side of the road greeted the marchers warmly. And a convoy of trucks, buses, motorcycles also joined.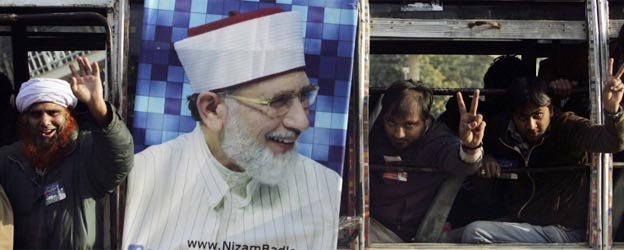 According to Dr Tahir-ul-Qadri, the Federal Interior Minister Rehman Malik had promised to him that the sit-in would take place at D-Chowk in Islamabad, but later the minister backed out. Also, he condemned the suspending of the mobile phone services.