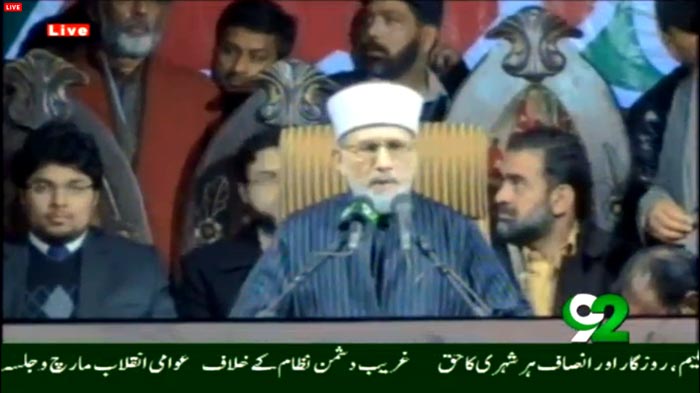 Shaykh-ul-Islam Dr Muhammad Tahir-ul-Qadri asking the people to rise up against injustice, terrorism and feudal system so that the destiny of the poor people of the country could be changed.
If this does not happen then the poor keep getting poorer and rich would continue getting ricker in this country, he warned.
Now, no one could stop the path of revolution in Pakistan, he added.
Addressing a public gathering in Gujranwala asked the workers of his party to become a voter to use their right to chose.
For the 65 years treason has been committed to the constitution of the country, terrorism and corruption were promoted and that's the reason Pakistan has become the second most dangerous country in the world after Afghanistan, he added.
It's unfortunate that democracy has not come to Pakistan in 65 years, at times there was military dictatorship and at others there was civilian dictatorship, he said.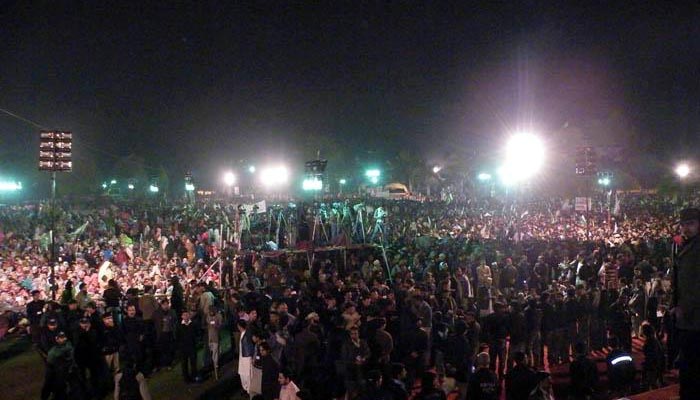 Today the country's economy has reached the brink of destruction and in the last five years dollar climbed to Rs 100 from Rs 62. There is no gas, no power, no health facilities, no justice, he added.
Qadri said that he want to make Pakistan the leader of the Islamic world because it is gifted with all kinds of resources but the reason of its backwardness is dearth of leadership.
He said that he wants to see a system in the country in which the poor people become prosperous and factory workers should share half of the profit.
If I get the chance I would take the land from the waderas and feudal lords and give it to the poor farmers, he added.