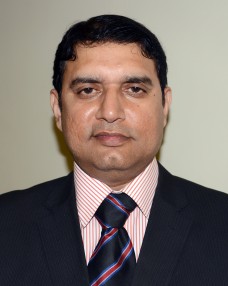 Media Advisor to PAT chief Dr Muhammad Tahir-ul-Qadri, Muhammad Noorullah has made it clear that PAT leader did not talk about parting ways with PTI Chairman Imran Khan. He said that excellent working relationship exists between both parties, adding that both parties raised effective and powerful voice against exploitative and corrupt system through their sit-ins in Islamabad. He said that both parties are waging a struggle against the oppressive system in accordance with their respective strategies.
Media Advisor of PAT Chief said that news published in a section of press in recent days about alleged differences are out of context, baseless, misleading and contrary to facts. He said that there is no difference between both parties. He reminded the critics that Dr Tahir-ul-Qadri prayed for success of PTI's upcoming public meeting in Islamabad on November 30. He said that Dr Qadri stated this in no unmistakable terms that both parties, PAT and PTI, have separate identities and take their decisions independently.
Muhammad Noorullah said that Dr Tahir-ul-Qadri would land at the Lahore airport at 6 a.m. and he would be accorded a warm welcome by PAT workers. He said that Dr Qadri would stage a one-day sit-in in Bakhar and address a public meeting there on November 23.