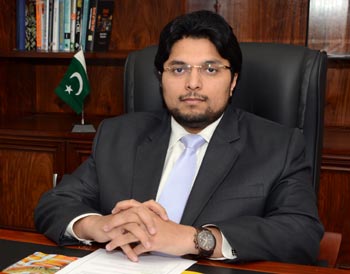 Senior PAT leader Dr Hassan Mohi-ud-Din Qadri has said that if we have to become the honorable nation, we would have accord highest esteem and respect to the teachers. He said that those society that ignore this critical lesson end up in pit of ignorance and backwardness. He said that one reason why Pakistan continues to be afflicted with never ending crises is lack of respect for the teachers. He said that teachers of Pakistan deserve to be saluted who are performing their duties despite financial constraints and injustice at the hands of the government.
Dr Hassan Mohi-ud-Din Qadri expressed these views while talking to an MSM delegation that called on him under the leadership of President Ch. Irfan Yousaf. The delegation invited Dr Hassan to attend the 26th foundation-day of MSM as the Chief Guest on October 6, which he accepted readily.
Dr Hassan said that the society will have to play its role to restore the status of teachers. He said that the teaching community needs to demonstrate their commitment by giving their best to the profession. He said that teachers are that community which held many demonstrations against the policies of the government but nothing happened as the government remained unmoved.