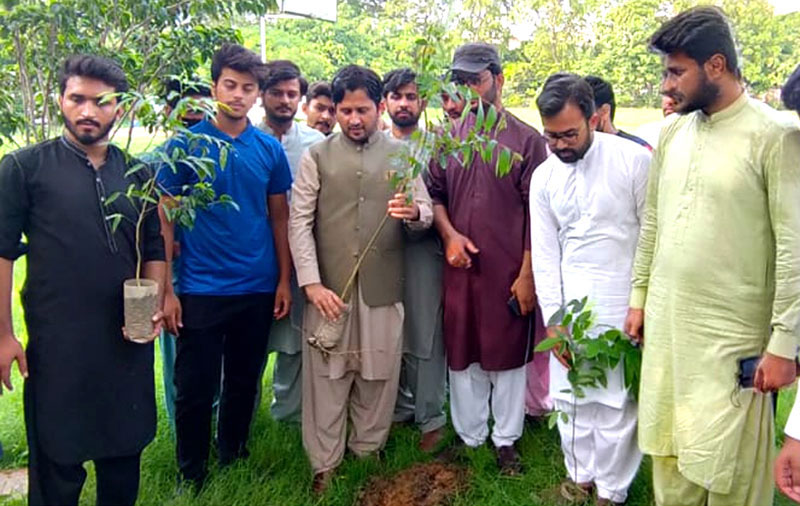 Chaudhry Irfan Yousaf, central president MSM, launched the plantation campaign by planting a sapling in the grounds opposite the central secretariat. He has instructed the MSM chapters throughout the country to plant maximum saplings.
Speaking on the occasion, central MSM president said that Shaykh-ul-Islam Dr Muhammad Tahir-ul-Qadri has directed his workers to take active and full part in the tree plantation campaign. He said that planting a tree is a continuous good deed and is a major step forward in mitigating the dangers of climate change.
Chauhdry Irfan Yousaf said that the story of loot and plunder in Pakistan is not just restricted to economic resources. Even forests that are so central to our environmental protection have also been illegally cut down and their wood sold by vested interests. He said had the previous government stayed on in power a bit longer, the plains of Pakistan would have been turned into a desert.
MSM president demanded the constitution of a national commission to probe the actions of those who have presided over retrenchment of the forest cover through their illegal activities and theft. He said that such elements have darkened the future of our generations by selling the wood and deserve to be made into an example. He said that special courts need to be set up to deliver punishment to such people.