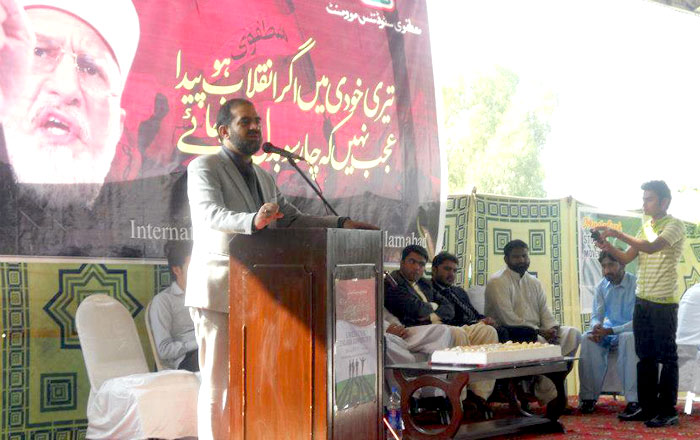 Mustafavi Students Movement (Islamabad chapter) organized Students Convention on October 17 in Activity Center of Islamic International University Islamabad under the topic of 'Umeed-e-Nou Talba Convention'. A large number of students attended the ceremony. Dr Raheeq Abbasi, Secretary General of MQI, was the guest of honour on the occasion.
The Convention started off with the recitation from the Holy Quran followed by Naat.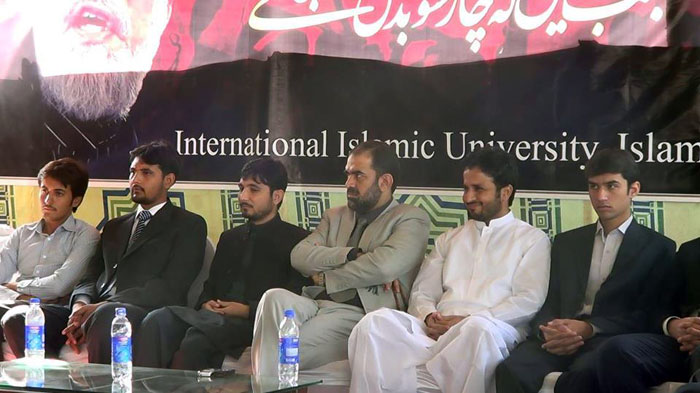 Addressing the students, Dr. Raheeq Ahmed Abbasi, Secretary General of MQI and chief guest on the occasion, said that unless electoral reforms were carried out in the system, even the hundred of elections would fail to throw up truly representative and competent leadership. He said that Pakistan's problems continued to multiply as a result of lack of leadership, adding that electoral system, currently in vogue, was the major hurdle in its emergence.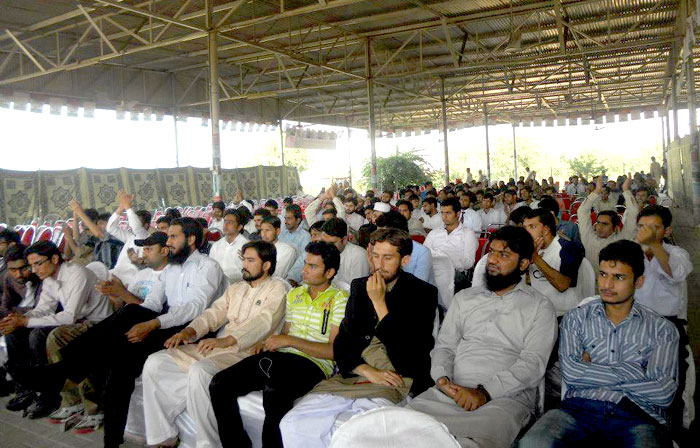 Dr Abbasi said that the students had a key role to play in spreading awareness about the ills of the system and motivate others to launch a peaceful struggle for change in the system to make it pro-people. He said that democracy would not take root in the country in the absence of a fool-proof electoral system. He said that MQI had launched public awareness campaign for quite some time and the people were responding positively to it.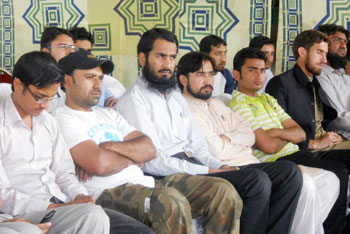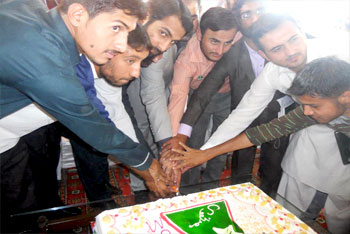 Dr Abbasi said that it was wrong to describe the prevalent system as democracy, for democracy denoted exercise of 'rationality' and 'free choice', while the people were forced to vote along caste, tribal, ethnic and linguistic lines in Pakistan. He said that this was contrary to the spirit of democracy. He said that the system protected the interests of 3% of the privileged elite while 97% of the masses did not have access to the basic necessities of life. He said that the people of Pakistan would give historic welcome to Dr Muhammad Tahir-ul-Qadri on his arrival at Minar-e-Pakistan on the 23rd of December.
Addressing the students, Tajamul Hussain Inqalabi said that skyrocketing inflation and price hike had made people's lives miserable. He said that 97% of people had been dis-empowered and bearing the brunt of economic mess and deteriorating law and order situation. He said that people were not ready to give corrupt system any more time. He asked the students to play the same role as they did during the freedom struggle.
Ch. Irfan Yousaf, vice President MSM Pakistan, Muhammad Qasim Mirza, President MSM Islamabad and Muhammad Nasir, President MSM IIUI, also spoke on the occasion.