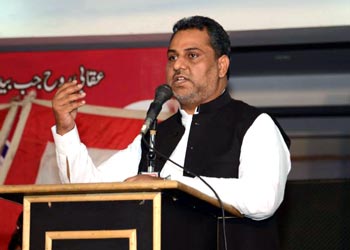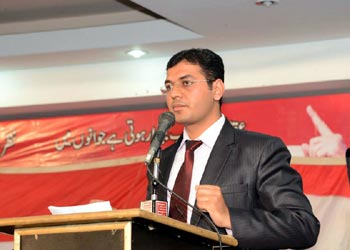 President PAT Sheikh Zahid Fayyaz & President MYL Shoaib Tahir addresses Inqilab-e-Pakistan Convention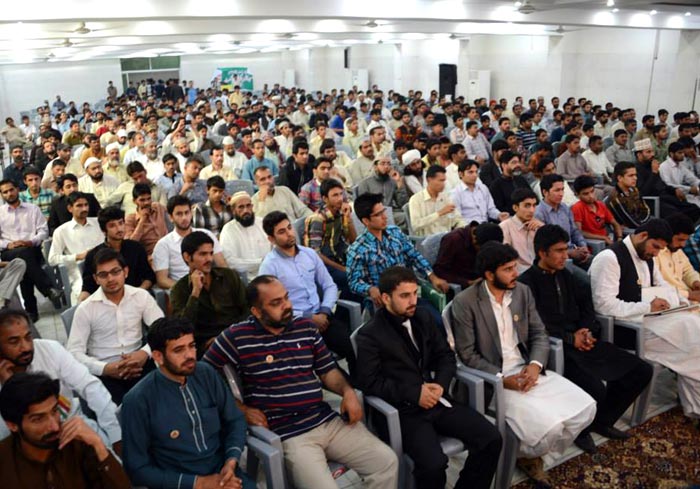 Inqilab-e-Pakistan Convention was organised by PAT Youth Wing and MSM at Central Secretariat of Minhaj-ul-Quran International. The purpose was to raise awareness among the youth about corrupt system.
Speaking at the occasion, Shoaib Tahir (President PAT Youth Wing) said that every line drawn by the ruling elite in the name of changing people's destiny would end up deepening divisions, adding that the nation should make a firm resolve to get rid of the looters who had been plundering them every now and then. He said that power was transferred from one group of plunderers to the other during last 67 years and the people were used as pawn in the power games going through the motions of voting. He said that the results of May elections proved that dictatorship of a few powerful families was intact in the name of democracy. He said that those who made heaps of properties and wealth in the foreign lands were not willing to give even an inch of land to the poor in the country.
Speaking to the participants of Convention, MSM President Chaudhry Irfan Yousaf said that Article 25 of the Constitution talks of equality, whereas the obsolete system has divided us into various factions, classes and groups. He said that Article 25-A of the Constitution obligates the state to provide free compulsory education to children up to age of 16 years, whereas 8 million people were out of schools in Pakistan. He said that all those constitutional provisions that talk of people's rights have practically been put into abeyance since the inception of the Constitution to date. He said that those who willfully did so needed to be booked under the charge of rebellion against the Constitution. He said that our so-called political leaderships have kept us deprived of the basic necessities of life. He said that time has come for the people to act decisively but peacefully and democratically to change the system that has been protector of interests of the ruling elite.