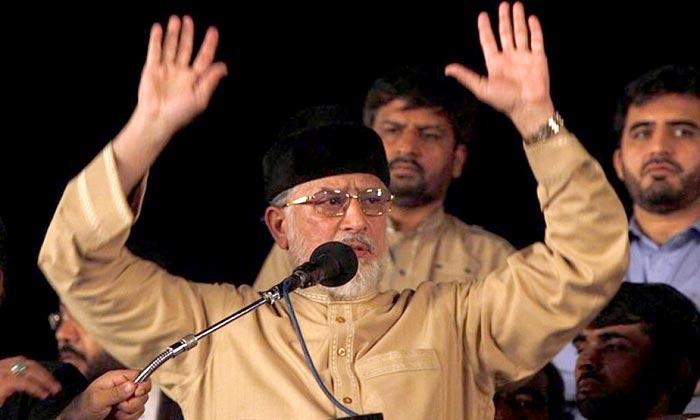 Pakistan Awami Tehreek (PAT) leader Allama Tahir ul Qadri said that he would announce the next line of action on how to spread our revolutionary movement countrywide in the next few days.
Addressing his supporters at D-Chowk on Monday, Qadri said report of 2013 polls makes it evident that the elections were totally illegal, unconstitutional and against Article 62, 63 & 218 of the Constitution.
The incumbent assembly and parliament is unconstitutional and undemocratic due to the suspension of Article 62, 63, 218, he said. He said that first and foremost what a nation should get from its parliament was the provision of fundamental human needs.
He said that World Health Organization (WHO) has recommended that at least 6% of GDP should be spent on the health of a nation, but in Pakistan only 1% of GDP is spent.
"There are fewer than 1000 public hospitals in Pakistan. After revolution, we'll make 1000 more hospitals & 5000 dispensaries He said that medical and education cities would be set up at every district. "Entertainment cities will be established in every district," he added.
The PAT leader said that nothing was done to stop thieves from reaching the assembly. At the end, he allowed his followers from twin cities to return to their homes and return in the dharna.