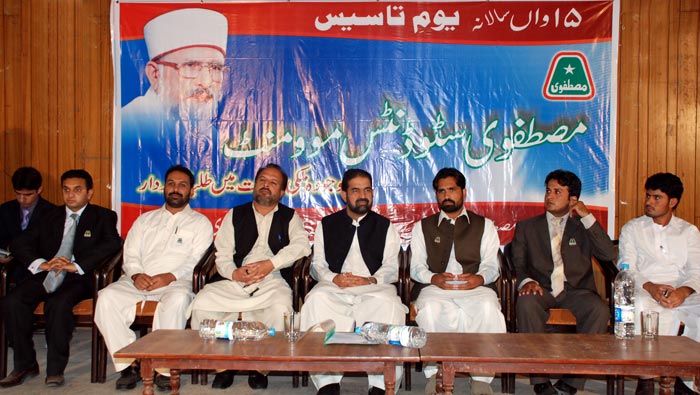 On October 4, 2009, Mustafavi Students Movement (MSM) Rawalpindi organized a seminar on the topic of "Role of students in today's critical conditions". The seminar was held in connection with 15th foundational day of MSM in Rawalpindi. The aim of this seminar was to unite the students on one platform. The workers of MSM Rawalpindi had decorated the Press Club Rawalpindi with banners. National flags and welcome banners were hung on the Murree road leading to the Press Club Rawalpindi. The reception team included President MSM Rawalpindi Mr.Ali Raza Ch, Central Vice President Irfan Yousuf, President UC Naseer Abad, Mr. Ali and Mr. Omer. A large number of students, who were wearing stickers of "MSM" attended the seminar. The representatives of electronic and print media were also present for the coverage of the seminar. The formal proceedings of the seminar got underway with recitation from the Holy Quran followed by Naat.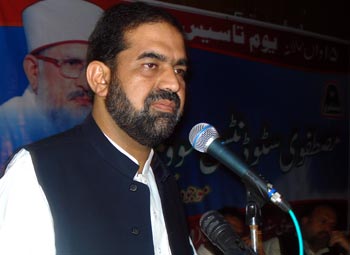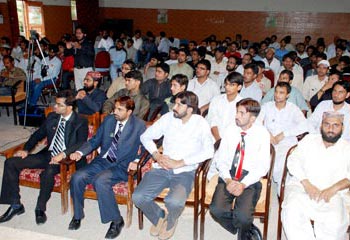 The prominent guests included Dr Raheeq Ahmad Abbasi (Nazim-e-Ala of Minhaj-ul-Quran International), Amjad Hussain Jutt (Central President of MSM), Dr Irfan Yousuf Mr. Jabbar Abbasi (President MQI, Rawalpindi), Mr. Ejaz Shah (President of MYL Rwp) and Mr. G.M Norani (President MSM Islamabad).
President MSM Rawalpindi Mr Ali Raza gave the welcome speech. He thanked all the participants specially presidents of PSF and IJT Rawalpindi for participation in the programme. He asked students to join hands with them and let take this country march towards peace. He assured that if we worked together and our politicians brought back their resources from foreign lands, we would never need any external help from anyone, Pakistan is land of opportunities and Pakistani are known in all over the world by their talent, sense of devolution and professionalism. He said someone needs to take initiative and give a wake up, MSM was doing just that. It provided the students a platform to unite and work together for peace.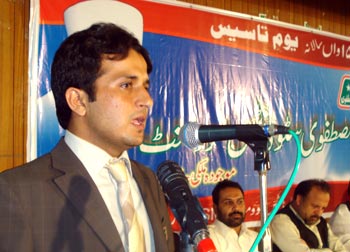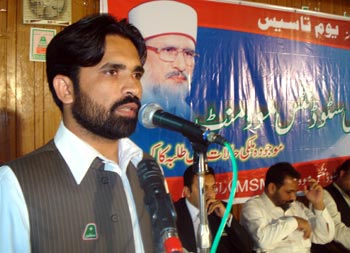 Central vice President Mr Irfan Yousuf addressed the students very zealously. He said that we strongly condemned terrorism. He said that he personally thought suicide bombers were not the Muslims. It is batter to say that they were not even humans. They are the black sheep. He said in his speech that we would have to take steps to correct misplaced thoughts that were the basic cause of this terrorism.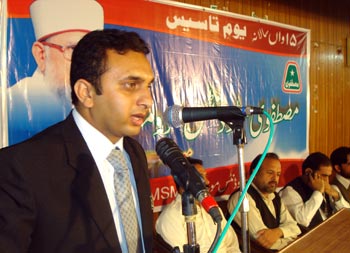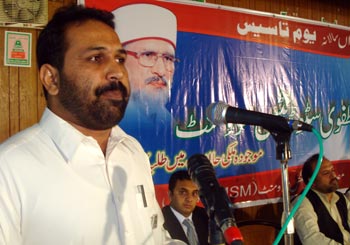 Chief guest Mr Amjad Hussain Jutt, President MSM Pakistan, said in his speech that we came here with the message of peace and book. We will make it popular in the whole world. He said that students needed to pay attention to their studies and it must be their first priority. He said that extensive measures need to be adopted to maintain peace in the educational institutions and opportunities are to be provided to all the students. He also emphasized the need to promote good deeds in society rather than the bad ones.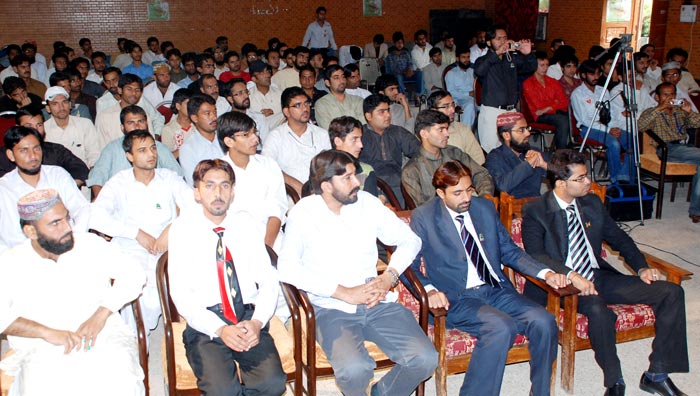 Nazim-a-Ala MQI, Dr. Raheeq Ahmed Abbasi appreciated that MSM Rawalpindi deserved credit for having organized a Seminar to highlight the role of the students in the national unity. He said that students are always a backbone for the development of a nation and students are the future of Pakistan as well. He also highlighted the various sectors of life, the students can pay their role in. One of them is education. Students not only have to pay attention to their studies but also have to participate in social activities.
The seminar concluded with the promise that all the students who are present will pay their role in achieving unity of nation.